Posts tagged
Tooth pain
0
Dr Hulda Clark's Best Tool for a Vital Job
Do you have a simple, reliable way to clean up your food, teeth, body and pets from parasites and toxins?
Right now, BestZapper.com is having a great sale on the best tool we have ever found for the job.
… Is Now on Sale!
While stock lasts, BestZapper.com is offering $80 off on Wellness Systems in a "factory seconds" sale.  The SuperZappicator units are all physically and electrically perfect, but have small scratches on the cases. Of course, the full 5 year BestZapper parts and labor warranty applies. 
But when the scratched units are gone, the sale is gone, too.

If you don't mind the scratches, and you act quickly, you can enjoy this great wellness tool at a big saving.  Go to the online store here, and use coupon code "IWS2nd" during checkout to get your $80 off.
As Versatile As A Swiss Army Knife
People all over the world use the Hulda Clark SuperZappicator daily on their food and water. They do this to neutralize food parasites, allergens, pathogens and nasty chemicals like asbestos (from conveyor belts in food processing plants) and the three food chemicals that are necessary to cause cancer.
And you can read about Dr Clark's own experience eliminating her eye parasites with the SuperZappicator here.
But the SuperZappicator can do much more than that. It is a many-talented device, a true "secret weapon."
…With Secret Powers!
For many years, wonderful BestZapper customers have sent in good reports on their SuperZappicator tricks. They use it for things Hulda never dreamed it could do.  Watch this video: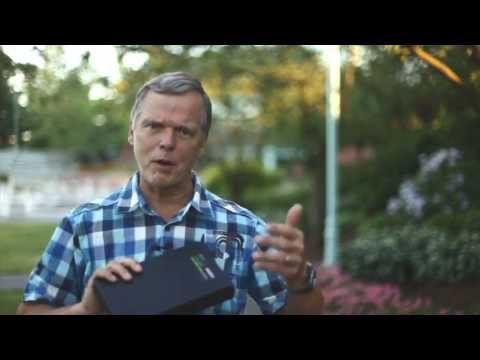 Here is another more detailed description of what the SuperZappicator can do:
Again, you can get your own Wellness System with the SuperZappicator at $80 off with coupon "IWS2nd" at the BestZapper store HERE.  But don't wait too long – the quantity is limited. Give your body, family and pets a health edge this fall. (and maybe tell a friend or two as well…)
I hope this has helped you to have a super day. God bless you!
Arthur
P.S. We have discovered a safe, natural way to end stomach and digestive problems of all kinds. It fits with Dr Hulda Clark's recommendations, and you can start it right away with a free trial. Check it out by clicking the banner below. Their daily emails are also super informative and interesting.

1
Our favorite oil
Lyn and I love the purity and versatility of coconut oil, and use it daily. Now studies show it can fight tooth decay bacteria and candida.  That is in addition to reversing dementia, protecting and softening skin, safely adding flavor and wonderful nutrition to foods, and much more.  If you are not using coconut oil, why not?
Could Coconut Oil Save Your Teeth?
New research shows that coconut oil that has been digested by enzymes is strongly protective against most forms of Strep bacteria, including Streptococcus mutans. Strep. mutans is widely believed to be the agent that causes tooth decay by producing acid that attacks the tooth enamel.
"The research team from the Athlone Institute of Technology in Ireland tested the impact of coconut oil, vegetable oil and olive oil in their natural states and when treated with enzymes, in a process similar to digestion.
The oils were then tested against Streptococcus bacteria which are common inhabitants of the mouth.
Only the enzyme-modified coconut oil showed an ability to inhibit the growth of most strains of the bacteria." (from BBC News)
Researchers think that the enzymes break down coconut oil into acid products that are active in combating Streptococci.  Another reported benefit of the enzyme-modified oil was its ability to control Candida albicans, a common yeast found in the gut. Overgrowth of C. albicans causes thrush, as well as many other health problems that can be hard to diagnose.
Coconut oil is a safe alternative to chemical additives.  "It works at relatively low concentrations," said Dr Damien Brady, who led the research. "Also, with increasing antibiotic resistance, it is important that we turn our attention to new ways to combat microbial infection."
How Do I Use Coconut Oil?
For Overall Health
The best coconut oil is pure extra-virgin oil. It should be certified organic, unrefined, cold-pressed, non-GMO and hexane free. We have used several types, and find Nutiva coconut oil to be the best for purity and value.
For optimal general health benefits we suggest two or three tablespoons a day, which provides the body with a rich source of medium chain triglycerides for brain health and energy. Long-time coconut oil users report help with almost every health challenge you can think of.  It is easy to add to oatmeal, soups, popcorn, cocoa, stir-fry, use to replace butter on bread and in cooking, and eat right off the spoon. Lyn has a wonderful recipe for chocolate hemp seed squares full of coconut oil here.  They are a favorite with all our family and friends: a great way to get kids to love their coconut oil.
To Protect Teeth and Gums
To protect teeth, it is easy to use coconut oil for "oil pulling."  First thing in the morning is a good time. Simply place one teaspoonful of coconut oil in your mouth, and swish it between your teeth for about 20 minutes. This gives time for the enzymes to work on the oil, and reach deep into hidden places where bacteria thrive. Spit it out at the end, because it has become laden with loosened impurities. People have reported amazing health improvements from oil pulling, benefits that go far beyond improved dental health. See more at www.OilPulling.com
Conclusion
I will have a lot more to say about coconut oil in later posts. We are learning more about its benefits all the time. Until then, please try it out and let us know how it works for you. Just put a note in the Comments section below.
God bless you!
Arthur
P.S.  A new 90-minute documentary on Dr. Hulda Clark is being produced, to be distributed by New Century Press.  It will feature testimonials from many who have used her methods, have been healed from deadly diseases, and are healthy today.  It will be a great tool to help spread the word to others.
If you would like to donate to make it happen, please see the invitation from our friend Carmen Myers 

here

.   We have gladly invested.  Please join us!
0
Because of the close connection with the brain, tooth and jaw pain can be the worst pain you will ever experience. It can reduce a grown man to tears or suicide.
My friend Dennis has discovered that first-hand. He had a face-shattering accident while biking in the beautiful Fraser Valley, near Vancouver.
As a result, Dennis is often ripped from sleep by knife-like pain slicing through his face.  It happened yesterday morning.
Yet when we met later in a Tim Horton's coffee shop, he was all smiles. Would you like to know his pain-erasing secret?
As always, your comments are welcome below. God bless you!
Arthur
P.S. Hope and relief are scarce for many who know the terror of unrelenting pain.  If you know somebody like that, why not share this video with them?