Posts tagged
PetZap contacts
1
Easy Pet Zapping
An amazing trend at BestZapper.com is the huge number of good reports back from people using the AutoZap 5 with their pets of all kinds. Many have been using the SuperStraps for contacts, although others prefer footpads or even aluminum foil contacts wrapped around the legs, with velcro straps to keep them in place.
But it seemed that there had to be a better way to simplify zapping pets.
After several years of research, we are thrilled to introduce our brand new PetZap Contacts. We use an Ace elastic bandage to hold them securely and comfortably in place. Get a free set of PetZap Contacts on request with any Wellness System order until midnight, July 10th. Here is a little video to show you how they work with a 3 month old "Schnoodle" pup:
Dog Zapper Demonstration: Introducing the PetZap Contacts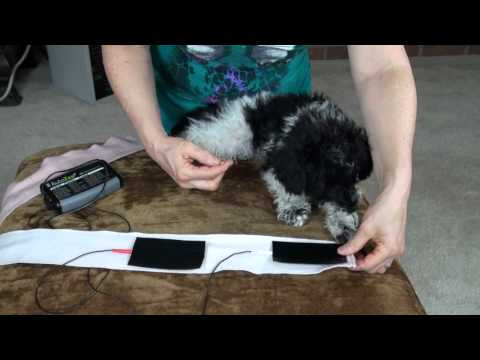 Help for Zapper Lemon Owners
A wise man once said, "The bitterness of poor quality lingers long after the sweetness of low price is forgotten."
Are you stuck with a "zapper" that does not really work? We have help for you. Because we hear from many who have bought other zappers, and been disappointed, we have come up with a rescue plan.  It is our Zapper Amnesty Program. For a limited time, we will buy your "lemon" zapper for $75 CAD when you purchase the AutoZap 5 Integrated Wellness System. Check out details in this video:
Best Zapper's "Zapper Amnesty" Program

As always, we invite your comments. See you again soon!
Arthur
P.S. Do you have a Zapper or Wellness System story?
Lyn and I are on the road between July 13-20. Would you like a visit so you can tell us your story on video? This might be last-minute notice, but we would love to drop by and spend an hour with you. Please email us at ZapperExperts@gmail.com with your phone number and a brief summary of your story. We will call you back and arrange it.