Posts tagged
Joint pain
0
Dr Hulda Clark's Best Tool for a Vital Job
Do you have a simple, reliable way to clean up your food, teeth, body and pets from parasites and toxins?
Right now, BestZapper.com is having a great sale on the best tool we have ever found for the job.
… Is Now on Sale!
While stock lasts, BestZapper.com is offering $80 off on Wellness Systems in a "factory seconds" sale.  The SuperZappicator units are all physically and electrically perfect, but have small scratches on the cases. Of course, the full 5 year BestZapper parts and labor warranty applies. 
But when the scratched units are gone, the sale is gone, too.

If you don't mind the scratches, and you act quickly, you can enjoy this great wellness tool at a big saving.  Go to the online store here, and use coupon code "IWS2nd" during checkout to get your $80 off.
As Versatile As A Swiss Army Knife
People all over the world use the Hulda Clark SuperZappicator daily on their food and water. They do this to neutralize food parasites, allergens, pathogens and nasty chemicals like asbestos (from conveyor belts in food processing plants) and the three food chemicals that are necessary to cause cancer.
And you can read about Dr Clark's own experience eliminating her eye parasites with the SuperZappicator here.
But the SuperZappicator can do much more than that. It is a many-talented device, a true "secret weapon."
…With Secret Powers!
For many years, wonderful BestZapper customers have sent in good reports on their SuperZappicator tricks. They use it for things Hulda never dreamed it could do.  Watch this video: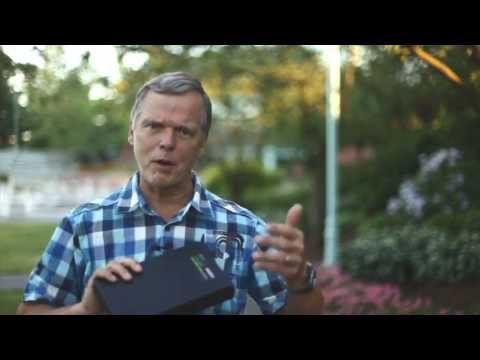 Here is another more detailed description of what the SuperZappicator can do:
Again, you can get your own Wellness System with the SuperZappicator at $80 off with coupon "IWS2nd" at the BestZapper store HERE.  But don't wait too long – the quantity is limited. Give your body, family and pets a health edge this fall. (and maybe tell a friend or two as well…)
I hope this has helped you to have a super day. God bless you!
Arthur
P.S. We have discovered a safe, natural way to end stomach and digestive problems of all kinds. It fits with Dr Hulda Clark's recommendations, and you can start it right away with a free trial. Check it out by clicking the banner below. Their daily emails are also super informative and interesting.

0
Have Prescription Drugs Damaged You?
Have you ever been hurt by prescription drug side effects? Today I will show you a tool to prevent it ever happening again.
A couple of years ago a mother called me, very concerned that her new AutoZap zapper was causing her teen daughter excruciating back muscle spasms. I had never heard of this effect from zapping, so I asked a few questions. I soon discovered that the daughter had just been prescribed a drug called Compazine to prevent nausea. Checking the usual web sources (such as drugs.com) I found:
"Compazine: All medicines may cause side effects, but many people have no, or minor, side effects. Check with your doctor if any of these most COMMON side effects persist or become bothersome when using Compazine: Agitation; constipation; dizziness; drowsiness; dry mouth; enlarged pupils; jitteriness; nausea; stuffy nose."
It seemed pretty safe so far, until I checked a powerful Web tool where prescription drug users tell all, and pull no punches.  When I ran a check on Compazine there, it opened a window into a world of drug torment and lasting damage. Here are three typical user reports:
"Dystonic reaction. Neck, jaw, and back all moving uncontrollably/having spasms and painful and stiff. Took one 10mg pill and started having progressing symptoms within hours. ER gave up to 100mg of IV benadryl which only slightly decreased the symptoms. Eventually IV valium stopped it fully. Never had a bad or allergic reaction to any medication or anything before in my life. One and only time I have ever needed to go to the ER."
"I was 18 at the time. The 1st day I was really 'antsy' I couldn't get comfortable just sitting still. I was constantly shifting my body around. That lasted for 2 days & got worse as the days progressed. By the 3rd day I lost control of my neck muscles. My head felt so heavy & could not hold my head up. Or keep it from falling backwards. It then turned to a strong attack where my neck would relax & then force to back farther than it should go, it did this also turning my neck farthest to the right side twisting it very painfully beyond where it should go. My back would arch at the same time, & my tongue was completely numb, my eyes were wondering. My mother said I looked possessed. It was so painful & scary not having control..."
"OMG. This is the worst drug EVER. OMG. I was in the ER for the migraine from hell when they decided to give me this medication. Within minutes, I wanted to beat people up and run out of that damn place. It made me FEEL schizophrenic. I wanted to LEAP out of my own skin, I had to get the hell out of that place. Sure, the headache was gone, but now, I was some raving lunatic threatening the ER staff. It made me violent, angry, and anxious-all at the same time. N E V E R again."
At the site, users rate drugs on a scale from 1 to 5, with 5 being an effective drug with no side effects. Compazine has a rating of 1.3 out of 5, based on 234 user reports.  I would bet that the doctor who casually prescribed it to that poor girl had no idea it could cause such grief.
Here is how to protect yourself
Would you want a loved one to try Compazine, or some other similarly "safe" drug? Me either! This short video helps you protect yourself.
Let's Learn From the Mistakes of Others
It is easy to search the site for any drug you are using or may be prescribed.  All you need are the first few letters of the generic or trade name. Why not check out a couple of drugs now, to get a feel for the site?
A minute or two spent with www.AskAPatient.com could save you or a loved one a lot of grief from a dangerous or ineffective drug.
Please share your comments and experiences below. God bless  you!
Arthur
P.S. Many of the user reports include an email link if you want to do followup on a particular report.
0
Because of the close connection with the brain, tooth and jaw pain can be the worst pain you will ever experience. It can reduce a grown man to tears or suicide.
My friend Dennis has discovered that first-hand. He had a face-shattering accident while biking in the beautiful Fraser Valley, near Vancouver.
As a result, Dennis is often ripped from sleep by knife-like pain slicing through his face.  It happened yesterday morning.
Yet when we met later in a Tim Horton's coffee shop, he was all smiles. Would you like to know his pain-erasing secret?
As always, your comments are welcome below. God bless you!
Arthur
P.S. Hope and relief are scarce for many who know the terror of unrelenting pain.  If you know somebody like that, why not share this video with them?