Posts tagged
Incurable
2
Imagine being in your late twenties, with a promising musical career ahead.
THEN – a few weird symptoms, a real scare or two, and the devastating diagnosis of MS – multiple sclerosis.  The MRI does not lie.
The experts said, "Tracy, there is NO CURE – life as you know it is over. Take these deadly shots and get used to it."
But there was HOPE outside the box. Tracy discovered her amazing self-healing body.
Watch this amazing Thanksgiving story about a real MS cure.  As you watch, try counting the number of people who got helped by just this one changed life.
Remember, there is hope for YOU and those you love as well.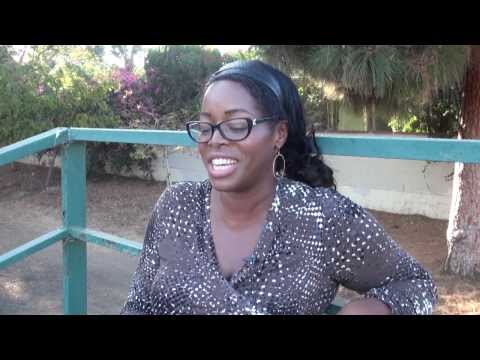 God bless you this Thanksgiving, and always!
Arthur
P.S. BestZapper.com is having a special Thanksgiving sale on the AutoZap 5 Wellness System, while supplies last.  Until midnight Friday, November 29th, get the Wellness System at a sale price of $377 with the wonderful SuperGloves at no extra charge (instead of SuperStraps wristbands, saving you $25 more).
If you really want SuperStraps, order with them and get a surprise when you enter the code TG2013.

If you want the Wellness System PLUS, it is on sale at $477 with SuperGloves. Same code: TG2013

Place your order securely 24/7 online at www.BestZapper.com/store/ , select the size of SuperGloves you need, and enter coupon code TG2013 during checkout. Limit of four Systems at this price. 
Enjoy (and give) the gift of HEALTH this Thanksgiving, Christmas and throughout the New Year.
133
NEW! Turbocharged Vitamin C
A year ago a farmer in New Zealand was dying of swine flu (and later, leukemia).  His family insisted on vitamin C infusions by IV, but the hospital only did a few, then refused to continue despite clear improvement.  His family refused to give up, and their persistence saved his life.  See the video here.
After seeing the story, I tried to find out more about the miracle cure they found, a new form of vitamin C called Lypo-Spheric C.  You can see it and buy it here.  But wait – there's more…
Since the nuclear accident at Fukushima, we all need Vitamin C more than ever.  Dr. Hulda Clark found that Vitamin C is needed in large amounts to combat radiation damage in our bodies.   Every day, our white blood cells desperately need extra vitamin C reserves to protect and arm them as they fight for our lives.
Fortunately for us, a recent breakthrough allows you to make this "turbocharged vitamin C" right in your kitchen!
Here's How to Make It
This new video describes exactly how to make Liposomal Vitamin C, homemade right in your kitchen: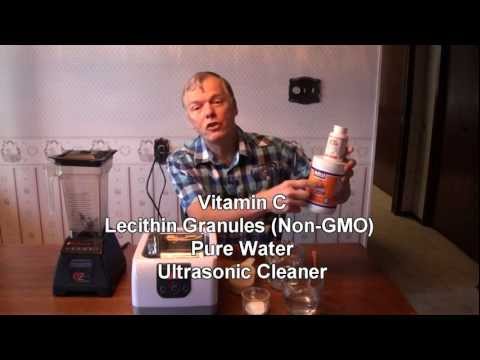 Liposomal vitamin C homemade costs only pennies an ounce. Its full name is Liposomal Encapsulated Vitamin C.  And like Lypo-Spheric C, Liposomal Encapsulated Vitamin C taken orally is reported to be 6 to 8 times stronger, gram for gram, than vitamin C by intravenous drip.  With the 70% efficiency of the process I show you, this means that one ounce of our solution acts in the body like 5 to 7 grams of pure vitamin C by IV injection.
Think of it: one ounce (two tablespoons) of oral Liposomal C does the work of 5 to 7 grams ascorbic acid given by IV.  Not only that, it is cheap, and takes less than 10 minutes to make.  If refrigerated it should last at least a month.  A good starting amount is a tablespoonful twice a day.  If you have a health challenge, you can safely take a lot more.
Try it, And Share It
Liposomal/Lypo-Spheric C gives us all a new, broad spectrum health tool that can help sick people of all kinds and stages.  Last week I talked to a lady who had used Lypo-Spheric C for a year with her 93-year-old mother, who suffered from dementia.   She said that her mother recovered in about a month, and was doing very well now on one gram a day.  Another friend using our homemade Liposomal C has seen great improvement in chronic, fragile varicose veins that could rupture and cause her to bleed to death while sleeping.  Who do you know who needs the benefits of high dose Vitamin C at low cost?
I now take an ounce or two a day, especially because of the radioactive fallout in our daily food intake.  One can take it straight, or with water or juice. See what works best for you.
Please, please try this, and share it with those you love.  Comments are welcome below.
God bless you!
Arthur
P.S. Please don't forget to share your results!
P.P.S. I use an Isonic Model P4820 ultrasonic cleaner.  It has exceptional power and durability at a low price. You can buy it on Amazon: click here.  I don't use the built-in heater. It makes lecithin stick to the container above the heater.
6
What if you woke up one day in a body that had turned against you? What if an alien force lived within, erupting from your skin? What if the skin specialists told you that you were crazy, and you really needed Valium to fix it? Where would you start?
A Recent Plague
Even twenty years ago, this condition was unheard of.  Elvis and John Lennon never could have caught it. Yet it has exploded onto our world as a disgusting, incurable, maddening health menace in the last decade. At BestZapper.com, we have been hearing about it for about ten years, and the stories have been heartbreaking. Faced with this puzzle, Lyn and I have tried to help sufferers with Dr. Hulda Clark's zapper and other simple ways to awaken and strengthen their amazing self-healing bodies.
Today we have a brand new video from Lisa, a California kindergarten teacher. Her Morgellons story is still in process, but inspiring.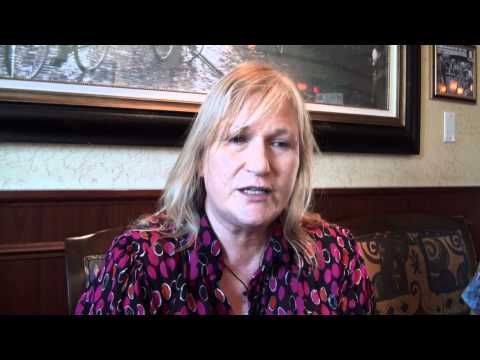 Is a health challenge driving you mad? Call us at 1-888-533-7007 (1-510-279-3679 international).
We really do care for you!
Arthur
P.S. Can you relate to Lisa? Please share your comments below.
P.P.S. We have a summer sale coming up. Free stuff. Pet stuff. Watch for it!