Do I Need to do Plate Zapping as Hulda Clark Taught?
Today I want to address a frequently asked question based on Dr. Hulda Clark's last three books: "Can I do plate zapping with the AutoZap 5 Wellness System?"
Some of you may ask, "What on earth is plate zapping?" To help you, here is a bit of Hulda Clark history.
WHY DID DR. HULDA CLARK RECOMMEND PLATE ZAPPING?
Plate zapping was first mentioned in Dr. Clark's 2003 revision of The Cure for HIV & AIDS. She came up with it to address a problem she found in her AIDS patients. Many had accumulations of PCBs and benzene in their thymus and other organs. Benzene is a good electrical insulator, as are PCBs, which were used in insulating oil for power transformers. Dr. Clark found that these insulating chemicals seemed to block the action of the zapper in helping the body clean up these organs.
Always resourceful, Dr. Clark tried many approaches, and discovered Plate Zapping. Described on pages 150 – 178, it involved linking a couple of metal plates to the positive zapper output wire, and placing samples of the affected organ and target pathogens on the plates while zapping.  Dr. Clark found that this arrangement would somehow tune the zapping signal to penetrate the organ, despite the insulating chemicals. It enabled her to help many difficult cases.  But it required a syncrometer test to diagnose the affected organs and pathogens, as well as tissue and pathogen samples to place onto the plates.  Because of this, plate zapping was costly, and not practical for many sick people with no access to a syncrometer tester.
IS THERE A BETTER WAY TO GET THE SAME RESULT?
The wonderful answer is, "YES!"  In fact, the answer was included in Dr. Clark's own work in the 2003 Cure for HIV & AIDS, starting on page 244. She wrote, "The zappicator adds destructive power to the previous two devices. Not only can PCBs, asbestos and benzene be destroyed, but a whole host of toxic molecules."[emphasis added]

In other words, the zappicator can destroy the PCBs and benzene that were blocking the zapper's access to the toxic organs. Once cleared of these insulators, zapping can do its usual magic by awakening the white blood cells to "take out the trash" in the whole body.
At that point in her research, Dr. Clark did not seem to foresee this result, or encourage people to use the zappicator on the body. Her first real exposure to body zappicating seems to have been in March 2008, when she used a prototype of our FreeCoil SuperZappicator to get rid of eye parasites that had troubled her for 30 years (see picture).
DO I NEED TO PLATE ZAP IF I HAVE THE AutoZap 5 WELLNESS SYSTEM?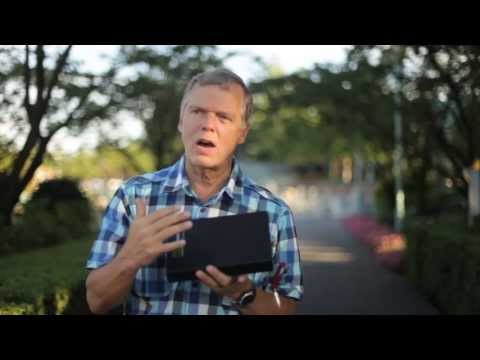 No, I do not believe that you do. See this short video.

And just have a look at all the hassle you avoid:
First, you must have a diagnosis.  You must know which exact organs have the PCB's and benzene in them.
Second, you must know which exact toxins and/or parasites are in those organs. Plate zapping is a targeted procedure.  To focus the zapping energy to kill the specific pathogens, you must obtain tissue and pathogen samples for the targets.   Imagine the time spent plate zapping the wrong organ, or the wrong pathogen, or both.  Since most people do not even have a diagnosis, this poses a real and costly problem.
Then there are the technical rules to obey: Here in a nutshell are Dr. Clark's rules from page 150 of the HIV and AIDS book.
1  Be sure your zapper is 100% Positive offset… Have it checked on an oscilloscope. 2 Identify the "hot" (+) lead from your zapper.  If you accidentally choose the (-) lead you will get no benefit… 3 Do not use a wall outlet as power source.  (This eliminates the "Ultimate Zapper," the "Zapper Digital,"  and all others which use wall outlets as their power source.) 4 Purchase a voltmeter and test your batteries… 5 Purchase a battery charger for metal hydride batteries…
Dr. Clark then lists many items you will need, including bottle copies of tissues, microscope slides of body organs (24 items), bacteria (21 items), digestive tract organs (20 items), and more.  It is a long and involved process, requiring careful records and tedious work.
Please remember the GOOD NEWS! The FreeCoil SuperZappicator has eliminated the need for Plate Zapping.
NO diagnosis, NO specimens, NO complexity.
Use it a lot, on food, teeth, body and pets.

Hulda Clark Birthday Sale coming next month
October 18th is Hulda Clark's birthday.  Because we want to remember, share and advance her work as widely as possible, we'll be holding a special sale for ZapTimes subscribers, and the details will be announced early October.  We will keep you posted by email.
Happy zapping!
Arthur
P.S. Your comments are welcome below.